Group classes
Would you like to enroll your child for group classes? Follow the steps below
PGA Team initiators: Lionel Couchard, Jacques Wathier, Frédéric Toussaint, Diego Gilis, Olivier Chantrell, Shayne Miller and Adriam Poher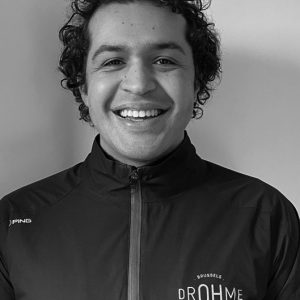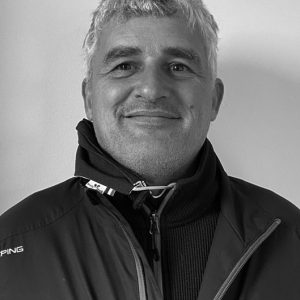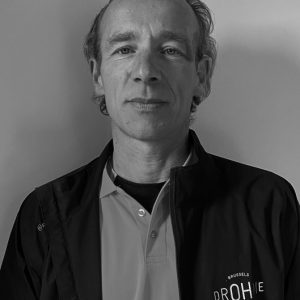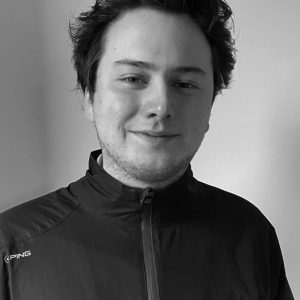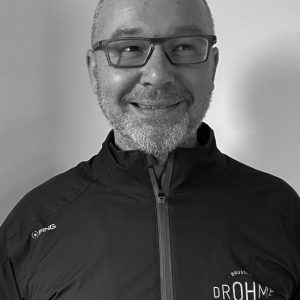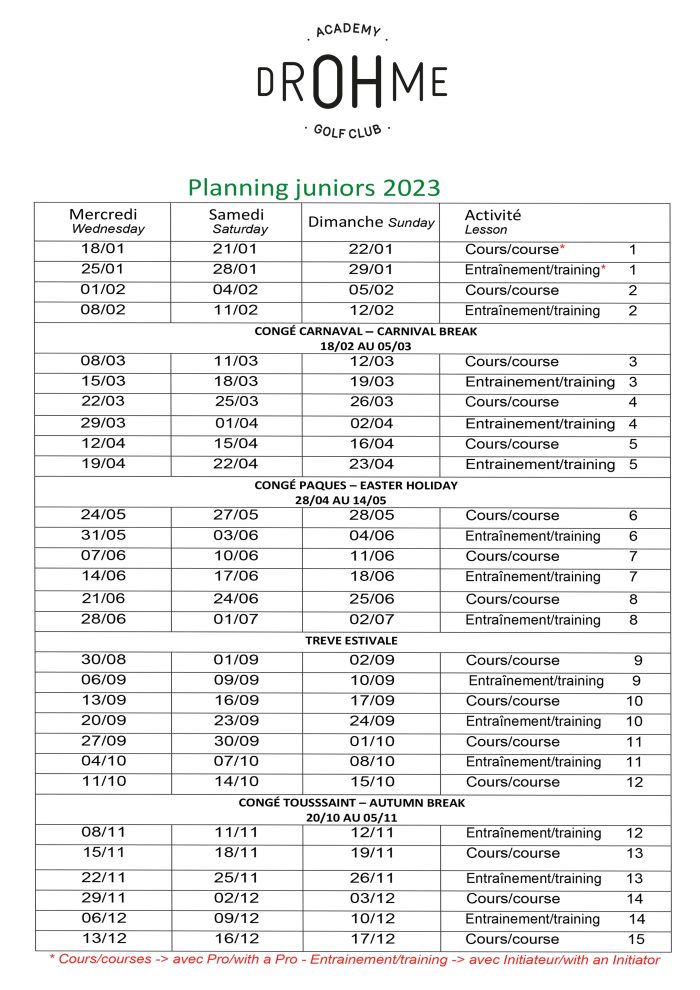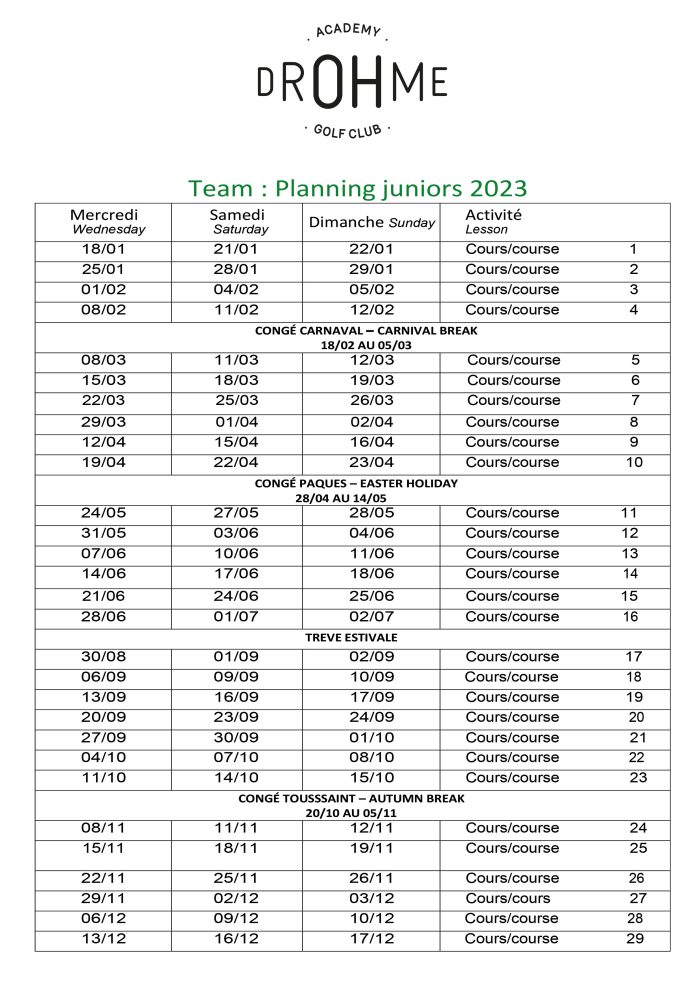 Fill in the form below to enlist for the Season 2023
The total amount will be shown on the following page. No payment request will be made at this stage.
You will receive a summary email.
Your child will be added on our pre-registration list.
Once the registrations are closed end of November, the groups will be formed and you will be informed mid-December.
The transfer information will be communicated to you by email in January.
For more information : Terms and conditions