9 Holes Qualifying Golf Course
An eco-friendly Golf Course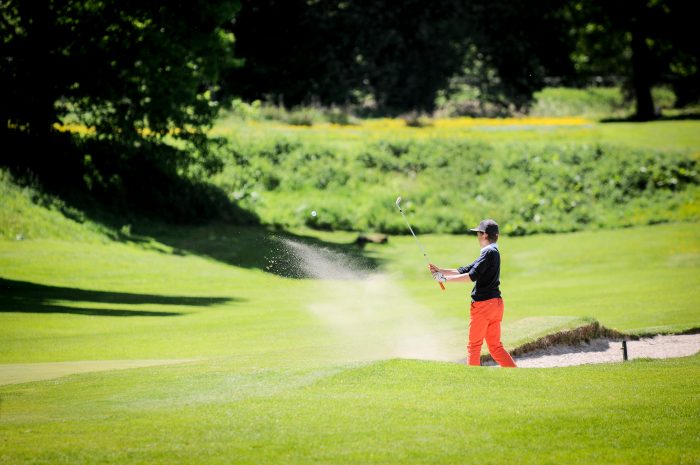 Description
The Brussels Droh!me Golf Club, a golf course in a natural important environment, called Natura 2000. That's why we manage our installations with care  and maintain our golfcourse in substainable way. We believe and hope that each golf player will enjoy our course.
Map and Score Card
Our 9 holes golf course par 29 has a total length of 1551 meters from the mens tees and 1376 meters from the ladies.
It's a short but technical golfcourse and that is why it is challenging to play this course for any golfers, whether beginner or confirmed.
The advantages of playing  our course are:
Its location: in the center of Brussels
The magnificent surroundings
A challenging course for every player of all level.
Reservation
To play on the course, we advise you to book in advance, by I-golf or you can contact us at the reception.
Book through i-Golf